Enterprise

Game Hosting
Gameservers.com provides managed hosting services across the globe specifically catering to gaming. Strategically placed in 36 worldwide locations, GameServers.com can bring your title closer to your audience and instantly give you a global presence. From AAA to Indie studios, GameServers.com has the experience and capacity to engage and build out the most optimal infrastructure for your titles.

Let GameServers.com be an extension of your studio and provide our expertise in delivering a successful multiplayer solution.
SCALABLE GAMING INFRASTRUCTURE FOR STUDIOS AND PUBLISHERS

4,000,000+
CONCURRENT PLAYER CAPACITY
Low latency network design combining premium bandwidth and advanced DDOS protection powered by Cisco and Brocade hardware

1,000+
GIGABIT
AGGREGATE CAPACITY WORLDWIDE
Reliable and redundant infrastructure backed by 24x7 network health and uptime monitoring

Option #1:

Cloud Based Deployment
GameServers.com simplifies your multiplayer network management by providing tools that automate deployment and monitoring through our enterprise hosting platform. Consult with our game engineers to see how our deployment solution can power your multiplayer environment.

Worldwide Deployment
Configure once & deploy across six continents within minutes!

Single Point of Contact
24x7 support engineers provide specialized experience and monitor your network

Monitor Activity Trends
Review detailed player activity & historical trends in your game control panel

Error Management
Analyze global errors & crashes and deploy patches using our central system

Option #2:

Colocation & Dedicated Servers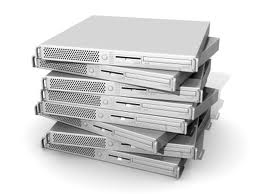 You do not have to use our cloud deployment to take advantage of our worldwide gamer-tested network. You can also take advantage of our infrastructure by directly hosting your hardware in our datacenters.

Elastic bandwidth capacity allows growth and scalability for any requirements and highly customizable hardware options provide flexibility to match your solution.

Proven

Experience
GameServers.com, with over 10 years of experience, is the market leader in providing unparalleled network and datacenter solutions engineered specifically for gaming.

GameServers.com has worked directly with the industry's top studios to provide or supplement the online infrastructure for a variety of major titles running on PC, Xbox and PlayStation platforms.

Contact us to learn more about how our expertise and turn-key solutions can help bring your game closer to your players on our state of the art low latency network.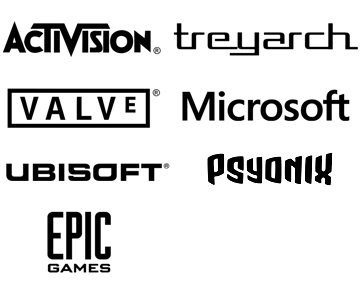 Multi-Platform Scalable Deployment

With multiple platform support, any title can quickly scale to our entire worldwide cloud gaming infrastructure, bringing your game closer to your players and improving their online experience! Deploy, patch, monitor, and scale your multiplayer environment without having to manage systems administration, hardware purchases, and multiple datacenter contracts.

Request More Information
Email