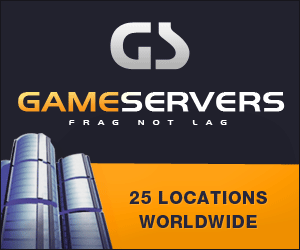 Game Servers Details
We're proud to be able to offer your clan free access to premium gaming servers for all of your UGC League matches, sponsored by GameServers.
Listed below is the Server Information for your Server, available during your claim period only.
Free Server Reserved!
The server information for your free server is as follows:
Join Password
: (use this to join the server)
Be sure to use your time wisely, as your server will promptly reset after
.
Copy the Server information listed above, you will need to save it. Post the information to your UGC Match page so that both teams have the information needed to connect to the server.
You will need to use the Rcon password provided above to setup your server. The console commands to be used are available on our UGC Server Help Page -
Click Here